Thanksgiving Side Item Recipe Favorites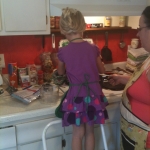 With Thanksgiving right around the corner, I thought it would be helpful to post a list of our favorite side items recipes all in one place.
Some of these items we have every year, and others are according to what we're in the mood for when it's time to cook.
So here's a list of great side items for you to choose from!
And we wish you and your family a wonderful holiday season!