Roux 61 Restaurant Review
Roux 61 in Baton Rouge, Louisiana is a somewhat new restaurant in the city that is located in the former Boutin's Cajun restaurant location on Bluebonnet Blvd.
Although new to Baton Rouge, Roux 61 got its start in historic Natchez, Mississippi. The Roux 61 in Baton Rouge made a few changes to the inside and out of the building, but still provides a rustic and South Louisiana vibe.
Probably our biggest melancholy moment was entering for the first time after moving to this side of town and realizing that the once iconic Cajun dance floor had been removed and turned into a full size bar and char-grilled oyster mega space.
Several distinct dining areas are created to provide a break-up of the large space.  All spaces provide a rustic feel with a variety of stuffed wild kills and other whimsical pieces like a rabbit with horns, some call a Jack-a-lope, a huge wild turkey, and giant bass.
Other decorative elements are architectural pieces, an old bicycle, pieces of old cars, and loads of big screen TVs in every room.
Lest I forget to tell you, the deck at the back of the restaurant is still there.  Children love to go out there and see the mass collection of turtles waiting for lively children to throw cat food pellets to them from the vending dispenser.
There are also many large ducks that call the pond behind the restaurant home.  Just today, when we left the restaurant, there were about eight big fat ducks waiting for us to provide handouts.  They came right up to us and not scared at all.  I had to say, "Sorry fellas, no take-out today."
Mike and I have been to Roux 61 many times now and I have tried to order different items from the menu to get a good feel of the variety of dishes or combinations.
We typically visit on Saturdays for lunch because it is easier to get in for lunch.  Dinner service is packed with cars even parking in adjacent businesses parking lots.  So if you go at nighttime, be prepared to have a wait.
But I will tell you, Roux 61 is one of those places that is definitely worth the wait.
Here are a few of our favorites:
The Peacemaker Po-boy
Funny name, but a delicious mix of large fried oysters and large butterfly shrimp.  Oysters on one side and shrimp on the other.  Poboys come in half loaf or full loaf which means 6-inch or 12-inch.  Unless you have two stomachs, the 6" is an ample lunch portion.
The poboys come dressed with lettuce, tomatoes, and pickles and your choice of mayo, cocktail sauce or tartar sauce.  Mike loves the poboys here.
The seafood is very nice size, golden brown, and the poboy bread is that perfect blend of soft to bite; yet still has the crusty top of the best French bread.
The poboys also come with a mound and I mean a mound of fries that are very good.  So many restaurants use terrible frozen fries.  These fries hearty and fried to perfection.
Coconut Shrimp
OMG, the Coconut Shrimp are by far my number one favorite.  I have had plenty Coconut Shrimp across the US and Roux 61 is the undisputed best.
The Roux 61 Coconut Shrimp are actually made fresh and not the frozen version that so many other restaurants use.  Hand dipped in a sweet and spicy fresh coconut batter, large butterfly shrimp are fried golden and served on a mound of fries and a spicy Caribbean tartar sauce (which is not my fav, but probably good if you like it like that).
The Coconut Shrimp also comes with the best coleslaw I have ever had.  Sweet and crunchy with white and purple cabbage, carrots, chopped green peppers, and a sweet black pepper dressing.  Love it and always take some home for a quick after nap snack.
Char-grilled Oysters
Five words: fresh, big, hot, buttery, and garlic.  I never liked oysters at all until about a year ago when I tried chargrilled oysters.  I am not sure what it is about them, but I find chargrilled oysters great.
House Salad
Fresh salad greens, grape tomatoes, red onion, mandarin orange slices, dried cranberries, and candied pecans with house dressing is very refreshing.
I do wish they would but in a bigger bowl or plate.  I like to toss my salad around.
 Coleslaw
As mentioned above, I love this coleslaw and there is actually some in my fridge right now.  I could eat it for dessert tonight, but I will wait to bring for my work lunch.
Hush-puppies
Hush-puppies are served with most entrees or as a stand-alone side dish or appetizer.  These balls of cornmeal, onions, and sugar are the tops; especially with a dab of soft butter.
Catfish Lebeaux
I can't say this enough…I LOVE catfish.  And Roux 61 does catfish right.  Catfish cut into long meaty strips, coated in a coarse corn meal, and golden fried.  The Catfish Lebeaux is served over white rice with delicious topping of Crawfish Etouffee.
Crawfish Etouffee
Speaking of Crawfish Etouffee, my step-daughter ordered this entree for lunch one day.  Let me just say it was terrific…well not better than mine, but it was very good.
Best and most astonishing part is it came served in a trough.  Literally it was a deep pasta serving bowl.  Needless to say we brought that home.
Blackened Catfish
My mom Patsy ordered the Blackened Catfish dinner one Saturday.  This plate consisted of two beautiful pieces of catfish fillets with spices (but not too hot) and blackened grilled; served with the House Salad and dinner roll.
Butterfly Shrimp
Mike loves fried oysters and fried shrimp.  The Butterfly Shrimp platter has a generous number of jumbo butterflied shrimp; meaning cut in the middle to open up the shrimp tail and allow more battering.
Again, all of the fried seafood platters come with a mound of fries, hushpuppies, and topped with a thick onion slice.
Fried Oyster Platter
As good as you could want…
Blackened Catfish Sandwich
Ample delicious blackened catfish filet like on the Catfish Lebeaux and served on a large sourdough bun with lettuce, tomato, and pickles.
I actually skipped the bun because it was too thick for this delicate piece of fish.  It would have been a huge mess and catfish falling out.  Also came with a huge mound of fries.
If you want something light, this is a good choice for portion and the price isn't bad either at $11.
Seafood Nachos
Sounds good on the menu and has an impressive presentation of a mile high nachos with a creamy cheese sauce with crawfish tails and shrimp.  However, quite a mess to try and eat.
The heat of the cheese sauce makes the nacho chips soggy quickly.  I would recommend skipping this appetizer unless they can put the cheese sauce in a separate bowl for dipping like a Mexican queso dip.
Overall, we love, love, love Roux 61.  They don't have a lunch menu, so it can seem pricey for the entrees at lunch, but so worth it and typically we have leftovers for dinner later.
We highly recommend Roux 61, it is one of our favorite places to eat in Baton Rouge.
CLICK HERE to view Roux 61's complete menu
Roux 61 Restaurant & Grill
8322 Bluebonnet Boulevard
Baton Rouge, LA 70810
225-300-8880
Monday – Saturday 11:00am – 10:00pm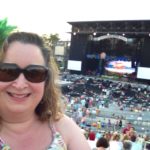 Category: Reviews