How You Can Amaze Your Family Every Night
With a Meal So Delicious They'll Swear It's
Carry-Out From a Fancy Restaurant
Is your family worn out from having the same-old same-old for dinner week in and week out?
Wouldn't you love to treat your family to delicious restaurant-style dinners that make them feel like every day is a special occasion?
(Imagine how you'll feel when your significant other can't stop talking about how great your cooking is!)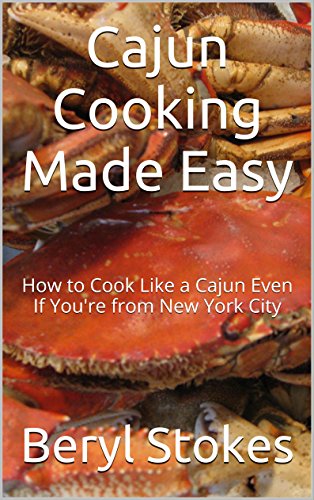 *NOTE: You do NOT need a Kindle device to download our Kindle cookbook. You can download it to any Kindle reader, OR your iPhone, or your iPad or Android devices.
CLICK HERE to ORDER Cajun Cooking Made Easy
I know how it feels to be a newlywed and not know how to cook… When I met my husband about all I could cook was frozen waffles – and I burned them about half the time.  And I've melted more than one pot on the stove attempting to boil water back in the day…
Maybe you're new to cooking, and need a crash-course in how to make some "simple" but exciting and great-tasting meals for your family…
Or, maybe you're already pretty good in the kitchen, and just want to add some variety and flair to the great meals you're already making for your family…
Either way, Cajun Cooking Made Easy is your easy solution, with 101 great Louisiana Cajun and Creole southern style home-cooking recipes that you can serve your family and friends tonight.
And here's what makes Beryl Stokes' Cajun cookbook different from all the rest…
Every Cajun recipe comes with a link to Beryl's Cajun Cooking TV website, where you can watch step-by-step videos showing you exactly how to make your amazing new dinners.
On top of that, you can get your questions answered by Beryl on our Cajun Cooking TV website and also join our Cajun Cooking TV Facebook group.
Here's a brief summary of what you'll gain access to:
– Recipes: 101 easy-to-make great-tasting Cajun and Southern-style recipes you can serve tonight…
– Secrets: Three "secrets" that will make everything you cook taste dramatically better…
– Videos: 92 and counting videos so you can look over Beryl's shoulder while she's making your new favorites…
– Website: CajunCookingTV blog where you can contact Beryl, comment, and get your questions answered…
– Facebook: You can join our Facebook group for up to the minute recipes, updates, and information relevant to your cooking interests…
– Recipe Club: You can join our FREE Recipe Club, and you'll receive a different recipe by email every two weeks of an exciting dish you can make for your family…
– And more: I don't want to ramble on, you get the picture, this is way more than "just" a great Cajun cookbook…
So, if you're ready to learn how to cook like a Cajun from the bayou country…
and to add a bunch of great Cajun and Louisiana home-cooking recipes to your repertoire…
and/or add some variety to your dinner lineup…
then Cajun Cooking Made Easy is for you.
CLICK HERE to Order Cajun Cooking Made Easy from Amazon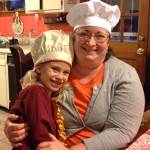 Category: Uncategorized