How to Cook Like a Cajun From the Bayou Country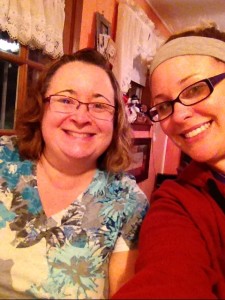 I thought I might starve to death.
I had met the sweetest girl I've ever known, and we were about to move to Florida together. That was the good news…
The bad news was that about the only thing she could cook was frozen Eggo waffles. And she burned them sometimes.
One time she was boiling some water on the stove, forgot about it I guess, and melted an expensive stainless steel pot.
It sounded like a shotgun going off in the kitchen when that melted steel hit the red-hot electric coils on the stove-top and exploded. I hit the floor wondering who was shooting at us!
Another time she bought some live crabs to cook up to surprise me, bless her heart.
I came home to find her chasing the crabs around the kitchen with a hammer, trying to subdue them to get them in the pot.
But she was a sweet young Cajun girl, and she was determined to learn how to cook proper food for her family.
You may know someone just like Beryl was back then …
Fortunately, Beryl learned how to cook over the years and makes it look easy now.
(Beryl and I got married and have been together 30 years now.)
Maybe you're a newlywed and need a crash-course in how to make "simple" but great-tasting meals for your family…
Or, maybe you're already pretty good in the kitchen, but would like to learn how to do some down home Louisiana Cajun cooking to add some variety to your menu lineup.
Either way, Beryl has put together 96 great Louisiana home-cooking recipes that you can prepare for your family and friends right away.
You can make your family and friends a great
home-cooked Cajun meal even if you're from New York City.
Here's what's really cool about Beryl's "Cajun Cooking Made Easy" cookbook – each recipe comes with a link to Beryl's Cajun Cooking TV blog where you can see photos and watch videos of Beryl making the recipes.
Talk about Cajun Cooking Made Easy!
So here's what you're gonna get with your Cajun Cooking Made Easy cookbook:
=>    96 great Cajun home cooking recipes
=>    Step by Step directions, including Ingredients and Preparation
=>    A link to the recipe on the Cajun Cooking TV blog, where you'll find photos of the dish and most of the recipes have a video of Beryl making the recipe
=>    You can also post any questions or comments you have about any of the recipes and Beryl will reply back to you as soon as possible (usually the same or next day)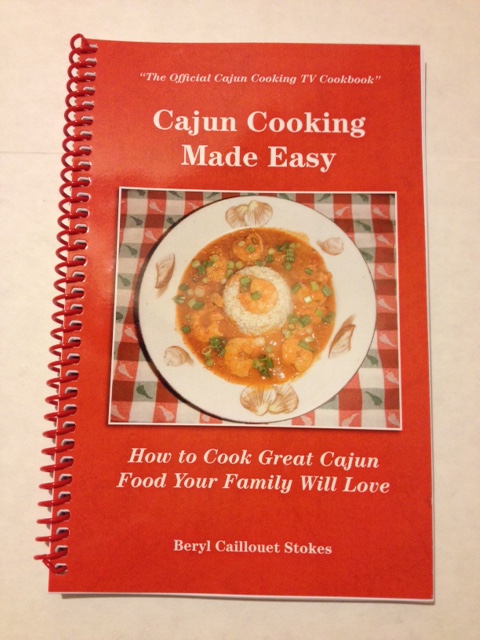 Folks have been asking for a (physical) printed cookbook for several years, so we put one together and here it is!
This is the first edition of Beryl's first cookbook, with 96 of your favorite Cajun home-cooking recipes.
Each recipe has a link to the Cajun Cooking TV page that has video, photos and additional commentary for you.
It's spiral-bound so it's easy to use in the kitchen next to the stove.
We'll be shipping by First Class mail, so you can have the cookbook in your hands in just a couple of days.
(All orders will go out on the same or next business day.)
We're only shipping to U.S. addresses right now, so if you're out of the U.S., please message or email us and we'll see what we can do to get a copy to you.
All of our readers and followers can order the cookbook for $9.97 (plus shipping) by clicking on the Buy Now button below.
Please note that our credit card processor is PayPal,
but you DO NOT need a PayPal account to order.
(Rest assured that your satisfaction is 100% guaranteed, or your money will be refunded with no hassles at all.)
We appreciate you all so much!
Beryl