Triple Berry Bread Pudding
Bread pudding is mainstay dessert item on restaurant menus in Louisiana.  Bread pudding comes in many different forms, but it's basically bread, cream, sugar, eggs, raisins, and cinnamon.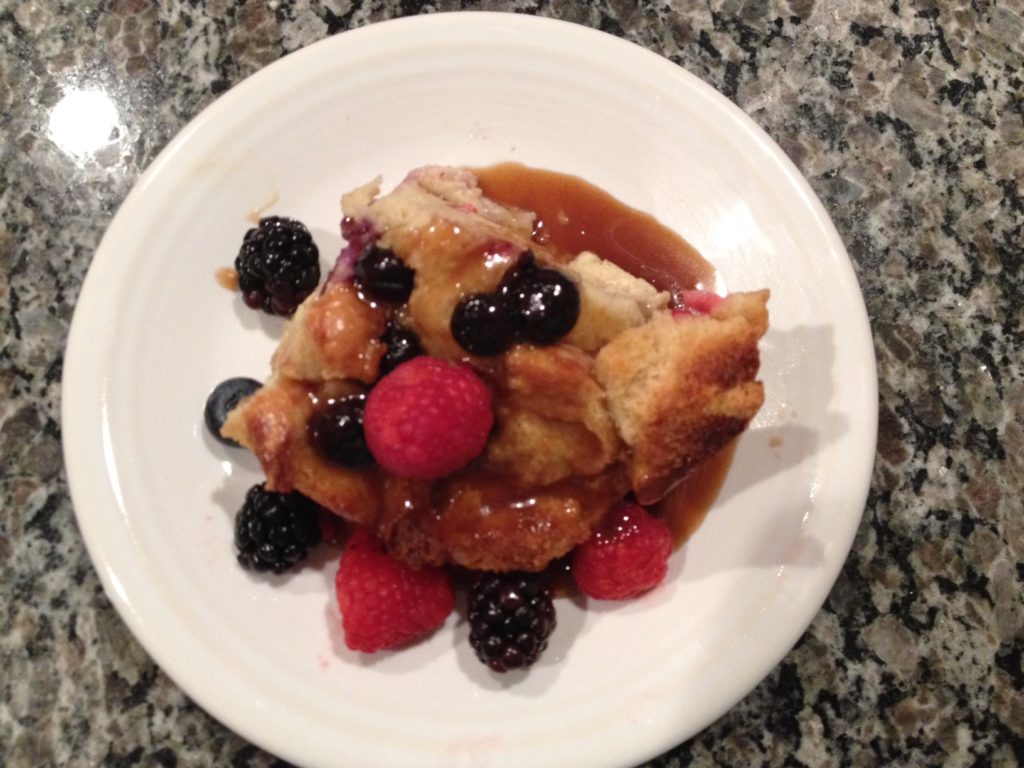 I was never a fan of bread pudding as a child growing up in Springfield, Louisiana.  My mom used to make it when our loaf of white Holsum sandwich bread got stale.  I just thought she was re-purposing old bread and I didn't like the taste or the custard texture either.
Many years later, I had bread pudding for the first time in a restaurant in Baton Rouge.  The featured dessert was bread pudding with a whiskey sauce.  I was still not a fan, but it was very good.
Most restaurant bread puddings are made with French bread and raisins soaked in rum, whiskey or bourbon.  Recently, we tried a local restaurant in Baton Rouge called Walk-Ons.  They actually serve a bread pudding made with Krispy Kreme donuts.  Can you imagine?
Man that was the best bread pudding I have ever had. What can I say but WOW.
Bread pudding is a favorite at catered dinners, wedding buffets, and luncheons here in Louisiana.
My favorite bread pudding is served at Juban's restaurant in Baton Rouge.  I had it just a couple weeks ago at a lunch seminar.  The bread pudding is fluffy on the inside and crispy on the outside.  I like the corner piece best.
Anyway, with my mom spending a Saturday with us, we decided we'd try our hand at making some bread pupping, by using fresh berries rather than just raisins.  Mom helped us put together and it turned out great.  We called it our Triple Berry Bread Pudding.
So, a Louisiana Cajun bread pudding is definitely something to make for your family.  I may make a bread pudding again for my next Caillouet family get-together…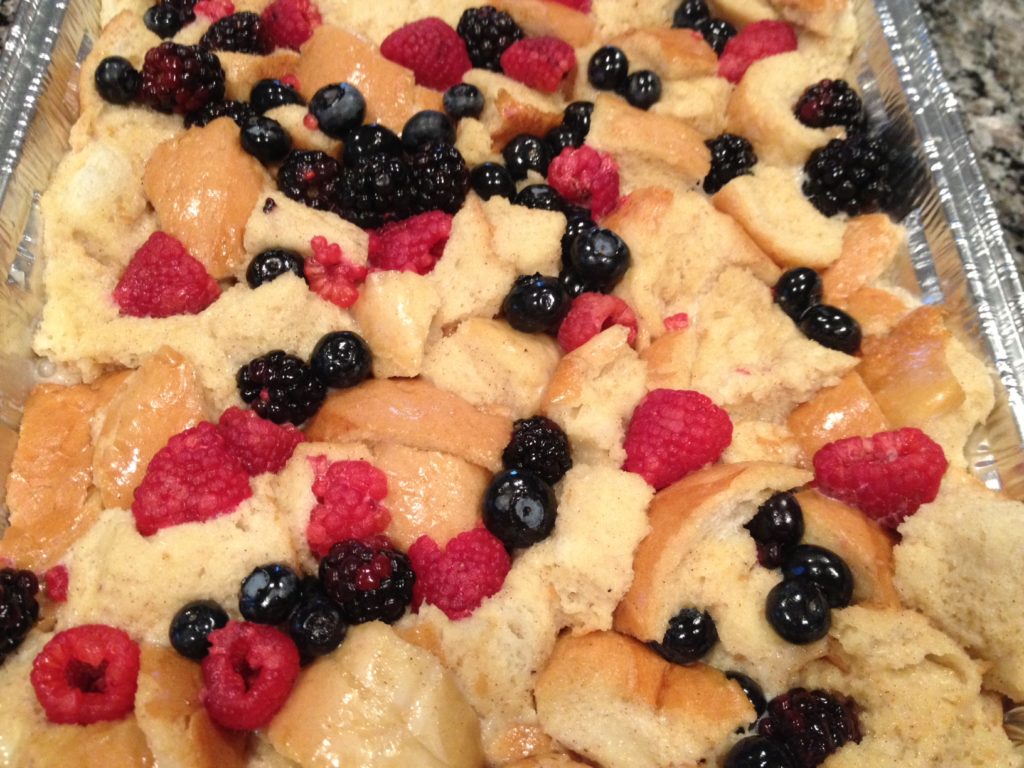 Bread Pudding Ingredients:
1 large loaf of French bread from supermarket
4 eggs (whole)
6 eggs (yolks only)
4 cups heavy whipping cream
1 cup milk
1 cup granulated sugar
1 teaspoon vanilla extract
2 teaspoons ground cinnamon
1 pint each – blackberries, blueberries, and raspberries (optional to add or use other chopped fruit or berries; i.e.: peaches, strawberries, pears).
Reserve a selection of berries for garnish.
Bread Pudding Directions:
For best results, it is recommended to make bread pudding one day ahead of actual serving.  
1.    In a large bowl, cut or break apart the French bread into 1 inch cubes. Set aside.
2.    Rinse the berries and drain well.  Set aside.
3.    In a separate bowl, combine the 10 eggs (4 whole and 6 yolks).
4.    In a medium saucepan and medium heat, combine heavy whipping cream, milk, sugar, vanilla, and cinnamon.
5.    Heat until just about to boil (you should see steam coming up).  Stir often to prevent scorching.  Remove saucepan from heat.
6.    Slowly stir in the egg mixture.  You want to be sure that eggs don't actually cook or scramble in the milk mixture.
7.    Grease a large rectangle baking dish (or we used a deep aluminum roasting pan) with butter, margarine, or cooking spray.
8.    Begin by placing a layer of French bread cubes; sprinkle berries and repeat like  lasagna
9.    Evenly pour or spoon the liquid mixture over the bread and berries.
10.    Cover and refrigerate at least 2 hours or overnight is even better.
11.    Preheat oven to 350F.  Bake the bread pudding for 1 hour and 15 minutes.
12.    Check for doneness by piercing the bread pudding in the middle with a butter knife. Just like baking a cake, the knife should come out clean and not wet.  If not done, bake an additional 5 minutes at a time until done.
13.    Remove from oven and allow to cool fully.
14.    Refrigerate overnight if possible.
15.    When ready to serve the Triple Berry Bread Pudding, cut a nice square and reheat in microwave for 1 minute.
16.    Serve with a drizzle of warm Rum Sauce and garnish with a few fresh berries.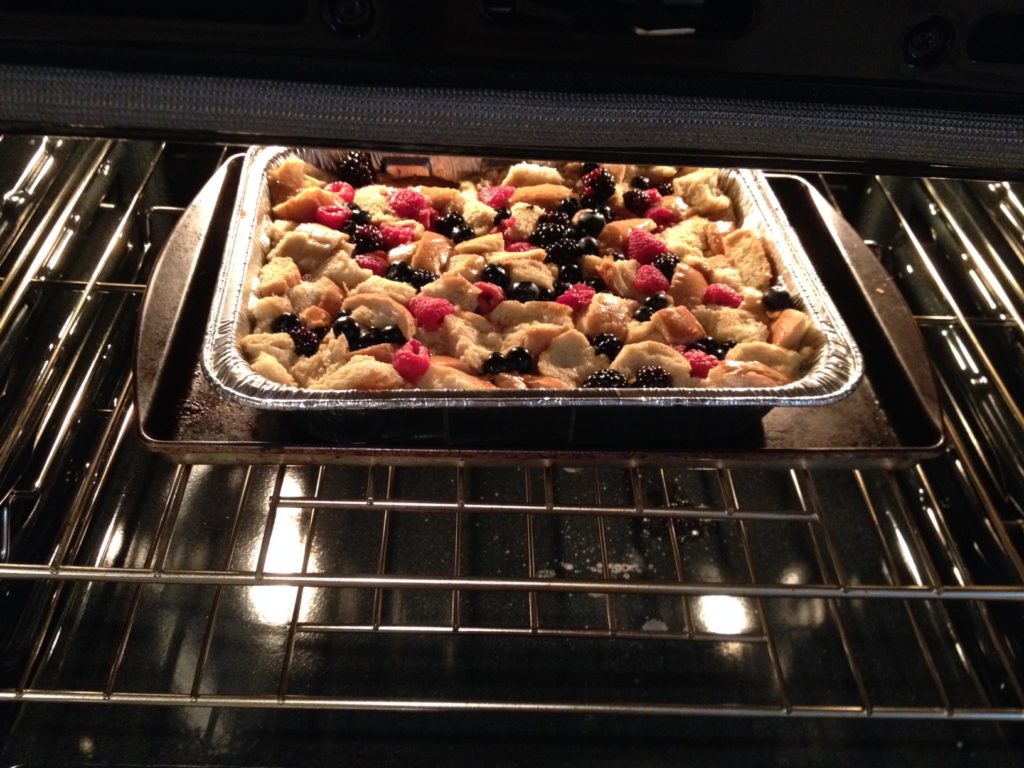 Rum Sauce Ingredients:
1 cup brown sugar
½ cup butter (1 stick)
½ cup heavy whipping cream
2 tablespoons dark or light rum; may also substitute whisky or bourbon
1 teaspoon vanilla extract
1 teaspoon ground cinnamon
Rum Sauce Directions:
In a medium saucepan and on medium heat, cook the mixture until bubbly and smooth.
Turn off heat.
Pour warm sauce over your bread pudding and serve.
Thanks a million for checking out our recipes!
Beryl
PS – I really hope you try it,  and if you do, please leave us a comment on how you liked it!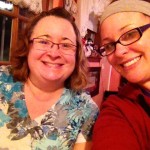 Category: Other Recipes